Digestive Health Week 2015 " HEARTBURN"
Iranian Association of Gastroenterology and Hepatology celebrate World Digestive Health Week from 22 up to 29 May, 2015 (Khordad 1-8, 1394).​​​​​​​
---
Dear Colleagues,
Heartburn has been identified, in numerous high-impact guidelines, as one of the cardinal symptoms of gastroesophageal reflux disease (GERD). Indeed, for practical purposes, heartburn, with or without regurgitation, is considered to be diagnostic of GERD, at least as a basis for initial management.
The prevalence of GERD is increasing worldwide although there are marked differences in the reported prevalence, ranging from 2.5% to 6.6% in Eastern Asia up to 13.8% to 25.8% in North America. The reason for the increasing prevalence of GERD is not entirely clear, but it appears to be correlated with the increasing prevalence of obesity in many countries and, perhaps, to other dietary factors. GERD is associated with a significant impact on health-related quality of life and reduction in personal and work-related productivity; it is, also, associated with a greater risk of Barrett's esophagus, a pre-malignant condition that may progress to esophageal adenocarcinoma. Fortunately, GERD can, generally, be treated safely and effectively with acid suppression medications whilst surgical anti-reflux therapy is, also, effective. However, the investigation and treatment of GERD can be costly and the management of GERD patients has to be optimized, in many jurisdictions, in the context of the many other pressures on the healthcare system.
Available WGO Global Guidelines! In support of this year's campaign, WGO will be releasing a Global Guideline on GERD. Further information will be made available soon! Stay tuned! To access the Global Guideline on Common GI Symptoms, please visit the Guidelines and Cascades page!
---
We have arranged some seminars for physicians, some programs in Radio and TV and some articles in newspapers at 10 provinces of our country contain of:
Our Partners
----------------------------​​​​​​​​​​​​​​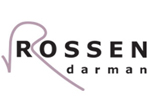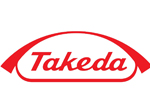 Previous Digestive Health Week